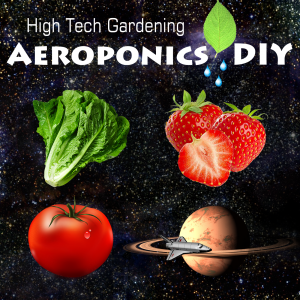 Welcome to Aeroponics DIY Podcast
Podcast: Play in new window | Download
In this episode, I'll talk about this website and about me, who I am. Hear me as I tell you my story, why I'm so passionate about aeroponics, and why I want to share it with you.
In This Episode, you'll learn:
My challenges with gardening.
Topics we'll cover on the podcast.
I will tell you my story and my life in Hawaii.
How I discovered aeroponics.
Some of the benefits of aeroponics.
Why plant roots need oxygen?
Why is not everyone doing aeroponics?
What I want to offer to you.
Podcast: Play in new window | Download
Links and Resources mentioned in this episode:

Thanks for Listening!
Thanks so much for joining us here on Aeroponics DIY.
If you enjoyed this episode, please share it using the social media buttons you see at the bottom of the post.
Also, please subscribe and leave a review for the Aeroponics DIY Podcast on iTunes if you liked the show! Ratings and reviews are extremely helpful and greatly appreciated! They do matter in the rankings of the show, and I read each and every one of them.
Transcript