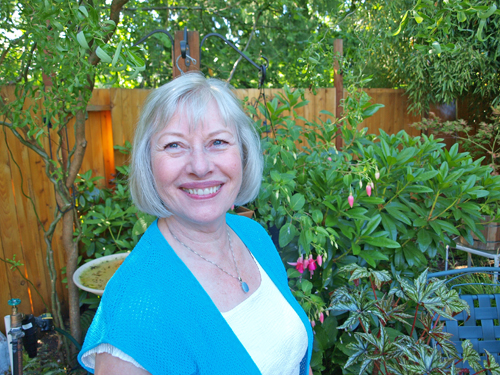 Welcome to Aeroponics DIY Podcast
Podcast: Play in new window | Download
Subscribe: RSS
I like you to meet Linda Woosley. She's a life-long gardener who grew up on a  watermelon and cantaloupe farm in Southern Utah. If you're ready to get serious about growing all year long with  your aeroponic gardening, this is the episode for you.
Earning her certificate in Horticulture from Lake Washington Technical Collage, Linda has a vast amount of information to share that's coupled with her experience with aeroponics.
Linda gives you the tools and information on hand pollinating. Do you want to garden through the winter? Then listen how Linda keeps her garden producing all year long in her greenhouse.
In This Episode, you'll learn:
How Linda grows 112 plants in a 9′ by 9′ small patio space.
Learn how to hand pollinate your plants and which ones you do not.
Grow outdoors through the winter with Linda's help.
Why it's very important to keep vertical aeroponics system level.
You will get your investment in aeroponics back in a year from the savings of growing your own greens.
Having success growing strawberries with your aeroponics with sweet results.
Podcast: Play in new window | Download
Subscribe: RSS
Some pictures:
[sc:videocoursead]
Links and Resources mentioned in this episode:
Thanks for Listening!
Thanks so much for joining us here on Aeroponics DIY.
If you enjoyed this episode, please share it using the social media buttons you see at the bottom of the post.
Also, please subscribe and leave a review for the Aeroponics DIY Podcast on iTunes if you liked the show! Ratings and reviews are extremely helpful and greatly appreciated! They do matter in the rankings of the show, and I read each and every one of them.